What to look for when choosing a career coach
Posted on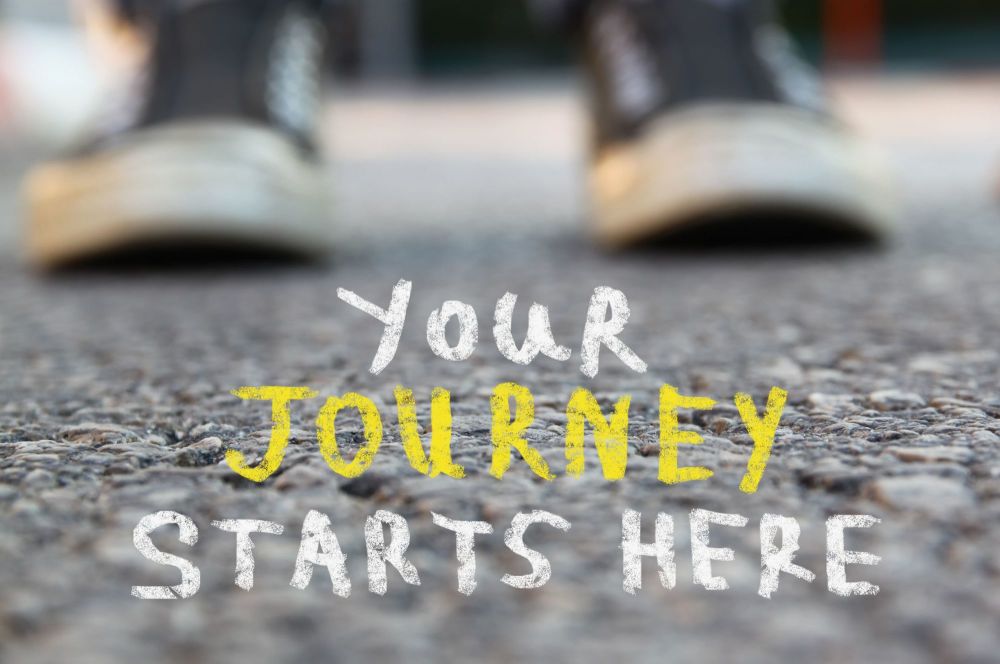 Being unfulfilled in your career saps your energy and causes a great deal of stress, which is bad for your self-esteem and wellbeing. In fact it can have a negative impact on all areas of your work and personal life. But making a career change can seem daunting. What if setting up by yourself means taking a pay cut and making changes to your lifestyle? Perhaps you're worried about failing, needing new skills, or what other people might think.
It can be difficult to navigate all these issues on your own. A great career coach can save you hours of frustration by helping you narrow down your options and identify the paths you could take. Choosing the right direction makes all the difference.
Here are my five top tips to help you make the right choice:
1. Don't put off asking for help
First of all, reach out! As with most things, preventative measures are best, and you're far better off speaking with someone before you're overwhelmed and desperate. Don't wait until you've lost your job, or feel so demoralised and frustrated in your current one, you're on the brink of walking away from it. Your coach can help you get 'unstuck' and find the right answers for you. They'll help you stay on track with your goals, explore options, and handle different elements of a job search – including rejection.
2. Check accreditation and affiliations
Not all career coaches are accredited, and this is something to beware of. Accredited career coaches have to commit to Continuous Professional Development. This means they'll be up to speed with best practice, and will follow a Code of Ethics which provides an additional level of confidence in how they work. The International Coach Federation has a directory of accredited coaches. And remember, thanks to video apps like Zoom and WhatsApp the coach you hire doesn't need to be local.
3. Think about what you want
It's important to identify your goal upfront. What do you want to be different by the end of your coaching experience? If you're feeling general dissatisfaction with your career, think about the broad themes you'd like to explore, so your work with a coach can be more targeted. You may want to work with a coach who has experience working in the corporate sector, or someone who's an expert in nonprofit or public sector careers. Check LinkedIn profiles to see where the coach has spent their own career.
4. Try before you buy
A great career coach will offer a complimentary 20–30 minute coaching session, so they can learn more about you, explain their coaching process, and agree on the format for your sessions (face-to-face or virtual). They'll use a coaching approach during your conversation so you can experience what it feels like to work with them.
This trial session works both ways. It gives you the opportunity to find out if your coach will be a good match, and similarly the coach can get a better sense of how you might work together to get the results you want. For coaching to be successful, both parties need to feel they can ask for commitment from each other.
5. Make sure you click
The right chemistry is the foundation of the coach-client relationship, so have trial sessions with at least three potential coaches before you decide who to work with. You and your coach need to quickly establish a relationship of confidence, honesty and trust. Is the coach friendly and welcoming? Is their approach founded on trust and respect for you as an individual? Do they ask meaningful questions and listen carefully to your responses? The right coach will be supportive yet challenging. They won't tell you what job to do; they will guide you through a thought process to help you work out what you want and what's important about it.


Take the next step

Working with the right career coach can be a truly life-changing experience. You can build a new career that aligns with your core values and your talents, leading to success and fulfilment.
If you're ready to start making that change, book a complimentary sample session and we can discuss a personalised coaching programme to create a compelling vision of your future career, set meaningful goals and help you turn your ambitions into reality.